Actumm is a business consulting company that wants to create a suite of digital products for its clients. We are in an area of digital transformation and Actumm wants to be the company that offers this Consulting Services enhancement by digital tools.
So we create two products that Actumm can offer to clients to make easier, faster, and more accurate, the services they already did in a manual way. Those products are, Productivity Reports and  Digital Transformation Business Analysis.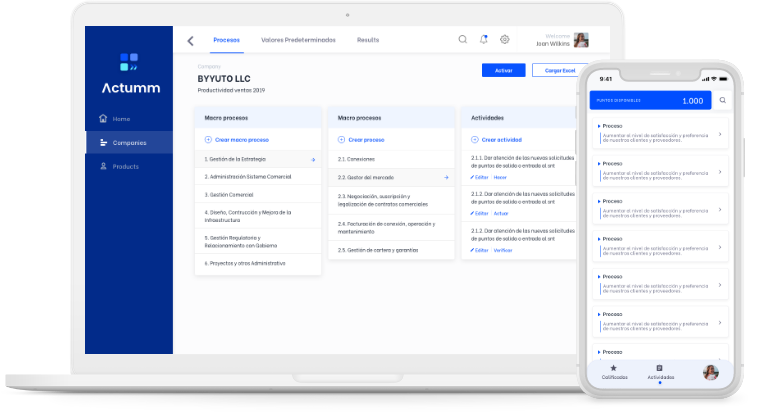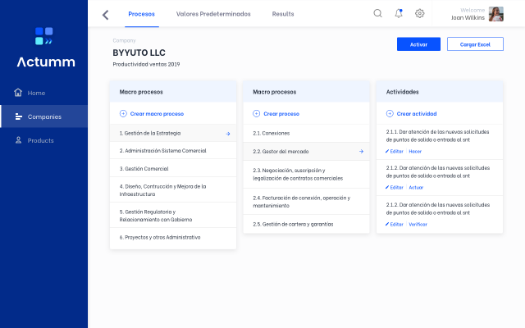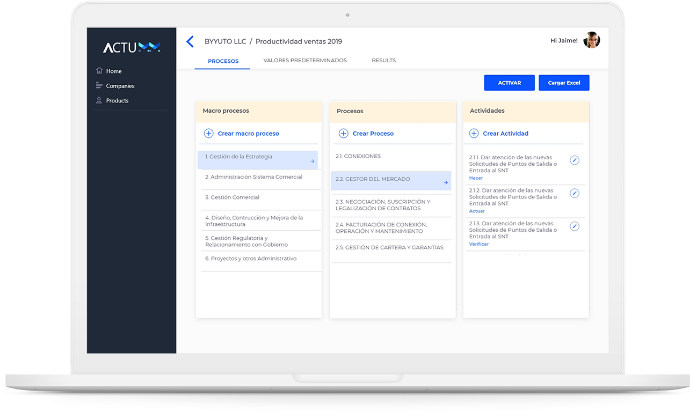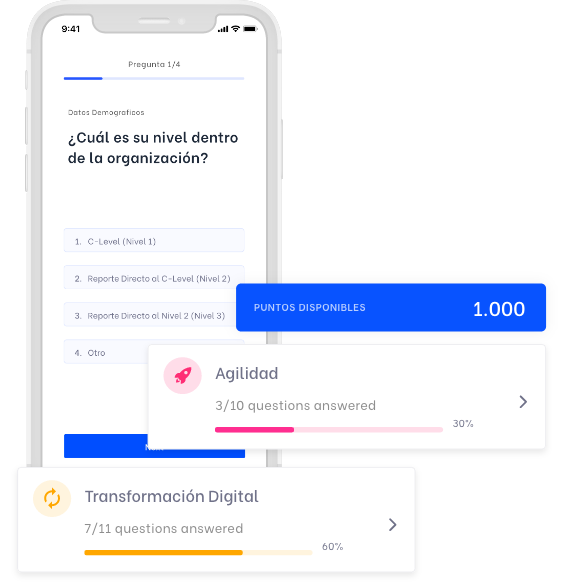 React JS
React Native
Graph JS
Node JS
MongoDB
Firebase Auth
Autumm is now one of the most innovative suite of products for consultant businesses. With this platform, consultants said that Actumm saves them tons of time to recollect data and make it easier to analyze in real-time what is happening in the companies.
Actually, companies love this, because before, they have to reunite all employees in one single moment and nowadays with home office is impossible to do. Actumm is a tool that enables to analyze the company as simple as 4 clicks.
ACTUMM
Increase your productivity