EFUNDEX a New York-based company needed the development of their admin and customer portal. Merchant Capital gives loans to business, so they want to automate the whole process of sales. Also, they asked help for designing a new brand and a Web page.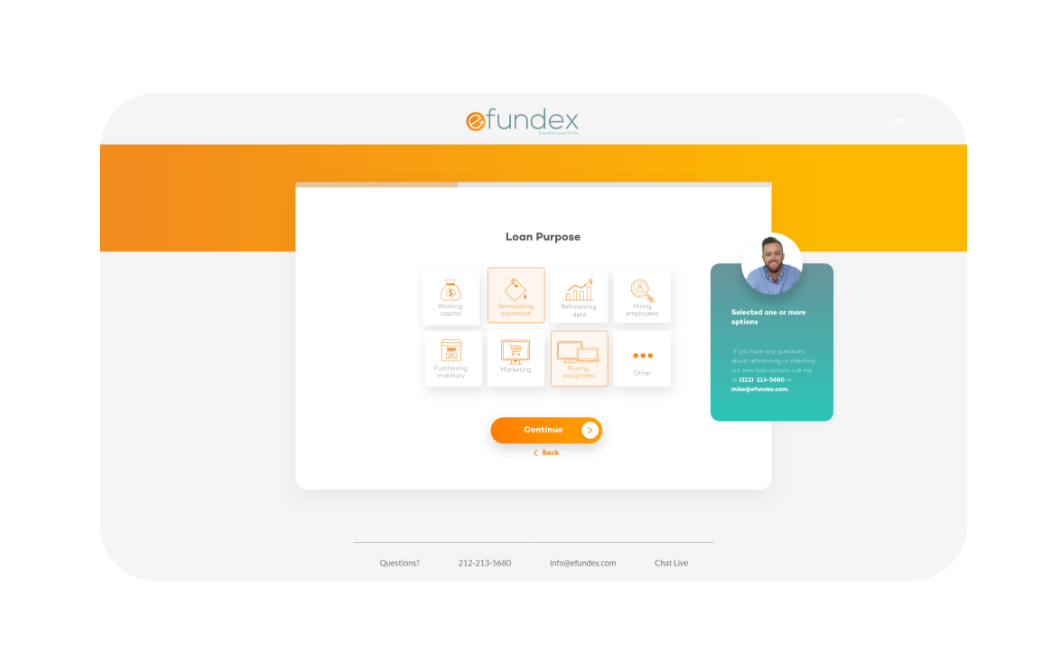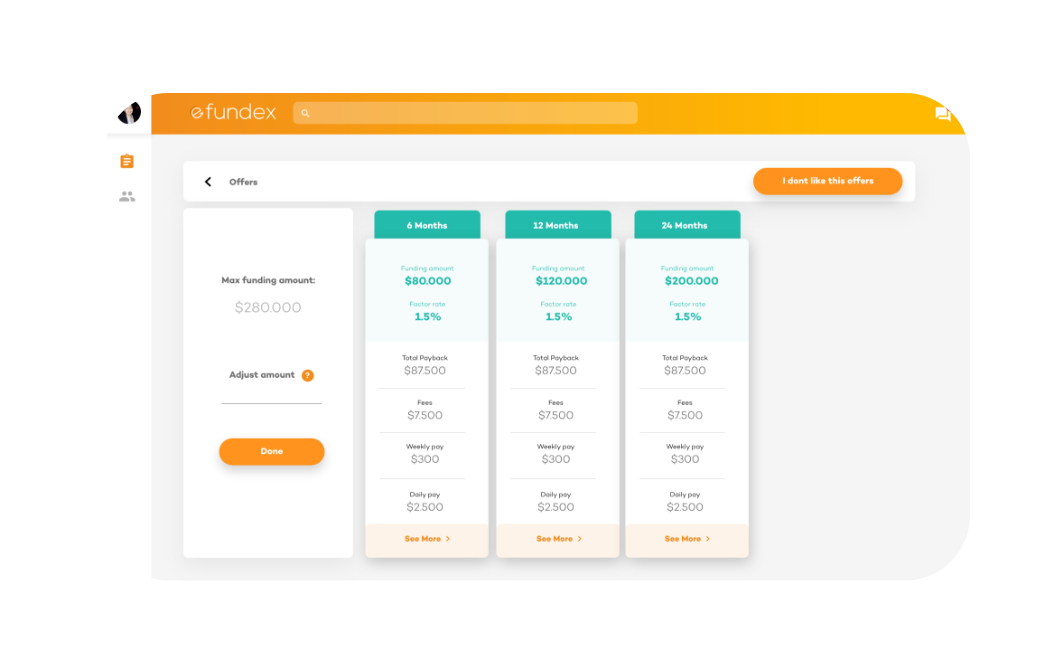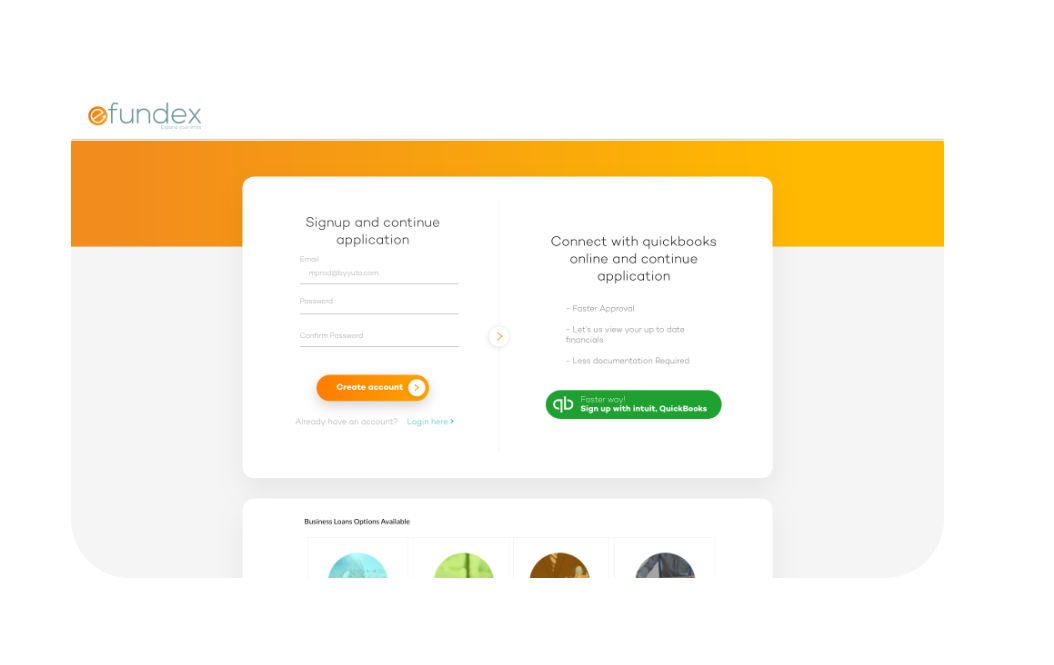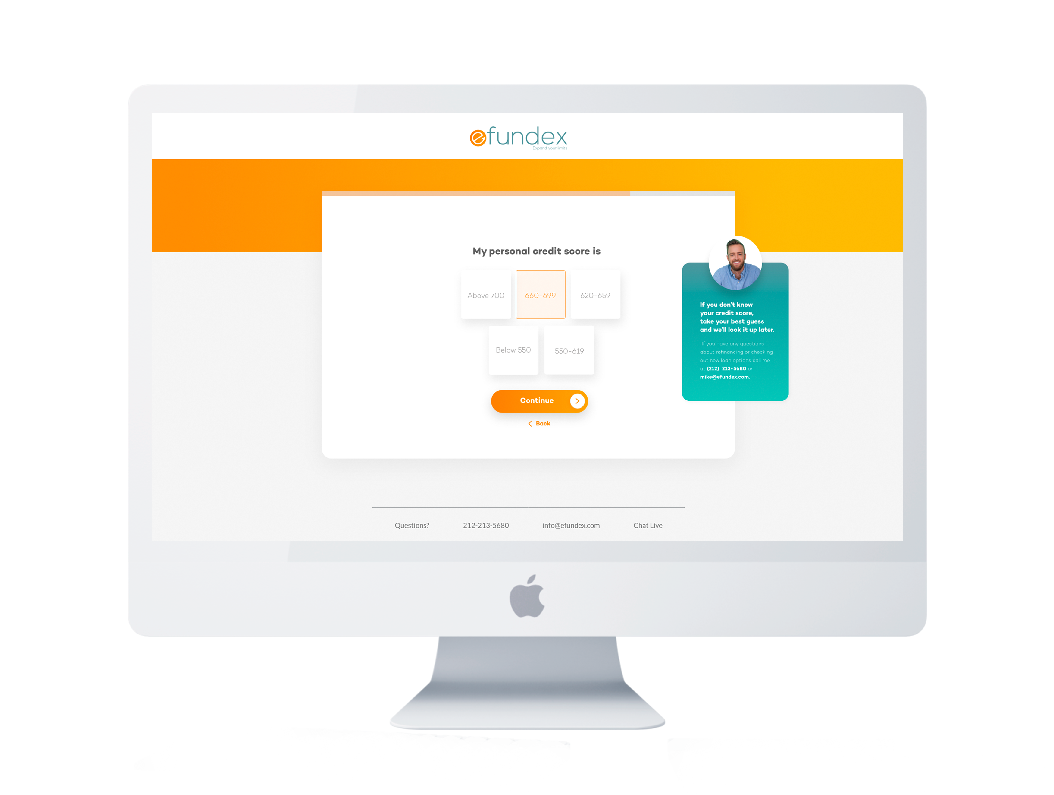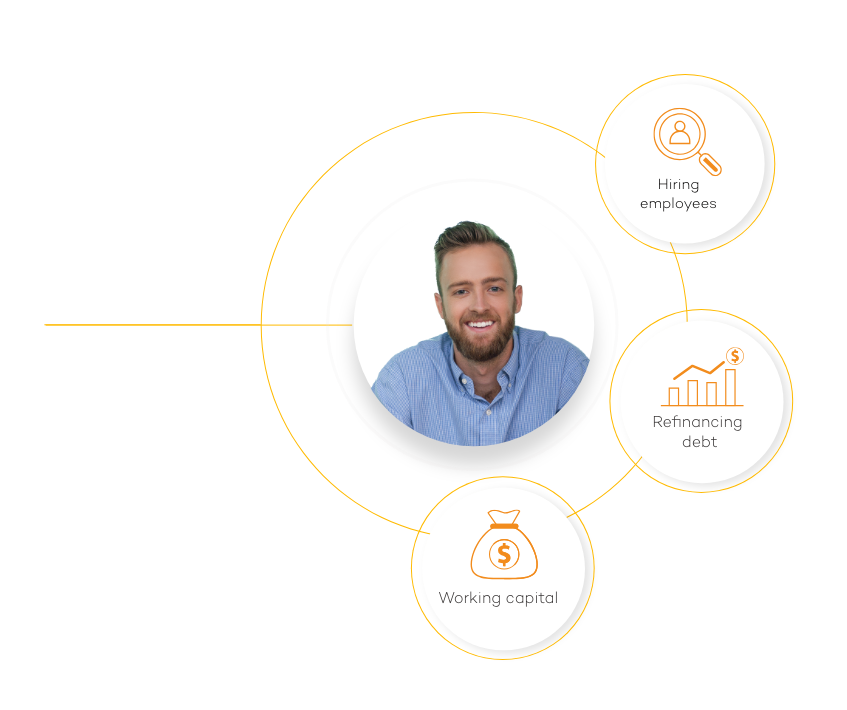 Sales Force integration
Quickbooks integration
Google analytics
Two factor authentication
WordPress development
Reactjs development
We have been working with eFundex for more than 2 years, we developed and designed all their on demand needs. We are witnesses of their success, and we are so happy to help them grow along with their success path!
We help them develop a great form in which users can easily apply to a loan. Also, we did the customer portal in which clients can see the status and feedback of the service's representatives and take the loan that eFundex offer.
In the other hand, we also did the development of all the control panel of the business. They can see their applications, users, loans, etc and can make the corresponding offers to the customers, the platform with few inputs calculate the rates, the payments, the fees, the total payback.

eFundex
Expand your limits