Hoy+ is a company involved in the transportation business and wants to make a digital wallet for all truck drivers.
With this wallet drivers can pay for the fuel at gas stations, can withdraw money by Efecty, can require a consignation on their bank accounts, can send money to other drivers, etc.
It is a complete solution to manage all fluid of money beginning in the transportation companies that pay to drivers, to the different complementary business around transportation.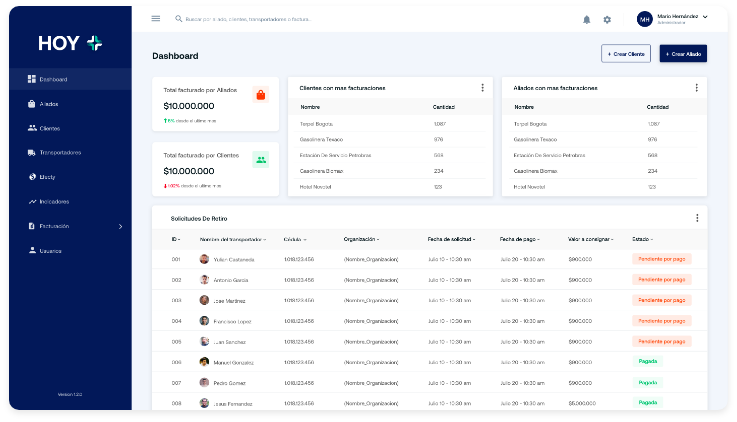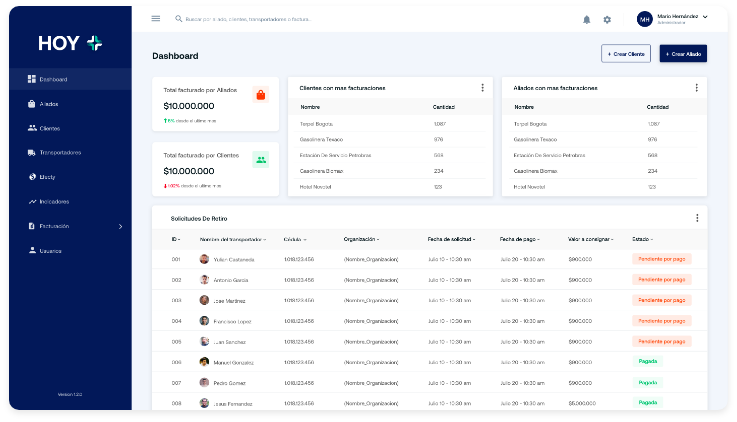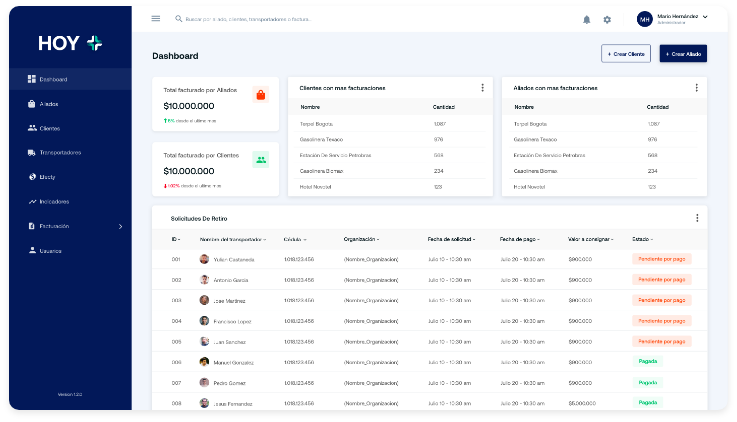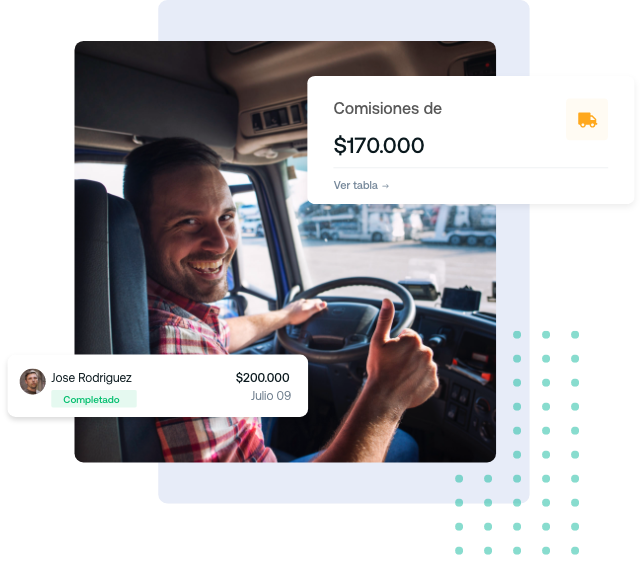 React Native
Reactjs
Google Maps
Firebase authentication
Nodejs
Hoy+ is the pioneer in South America, to develop this amazing platform. It involves all the transportation cycle, all the entities around this cycle have their own digital tool that allows them to manage their business in the most effective way.
Drivers nowadays have a unique way to manage their money, and transportation companies make more effective all their payments processes.