Simple Sign Maker a Miami, Florida based company needed a website development in which users could buy the signs that they need for the buildings, and customize it through the website. ByYuto helped them to create this e-commerce taking into account all the specifications they needed.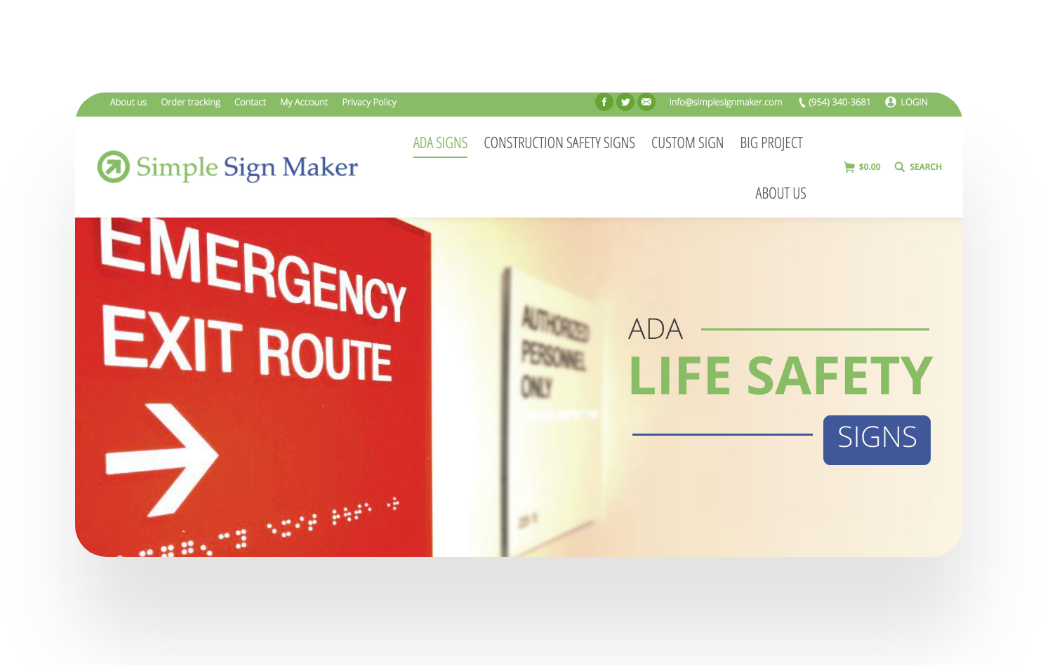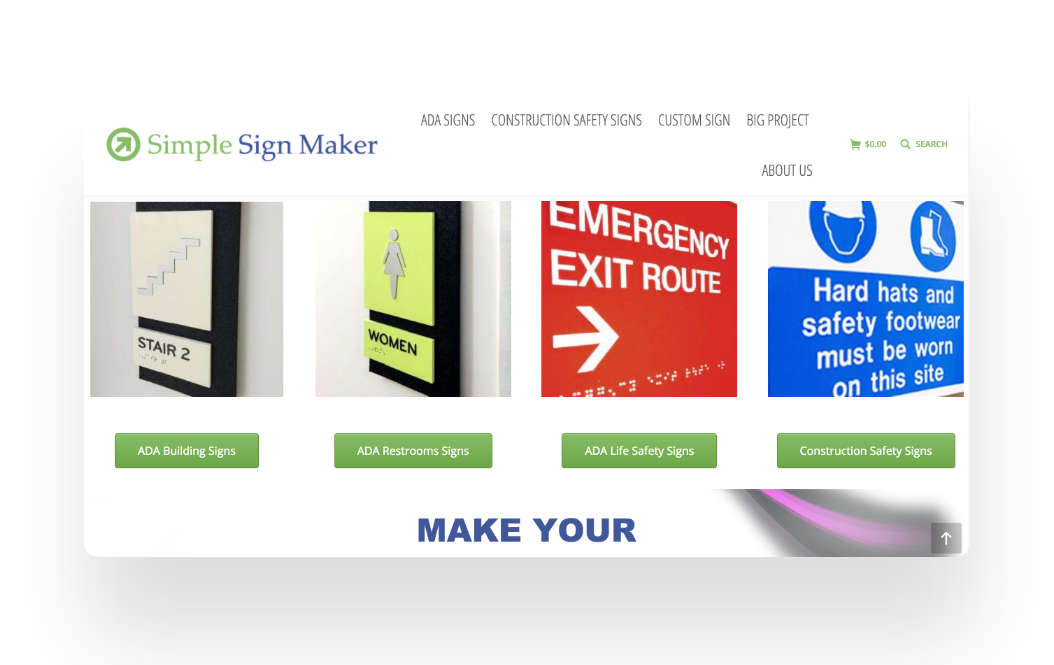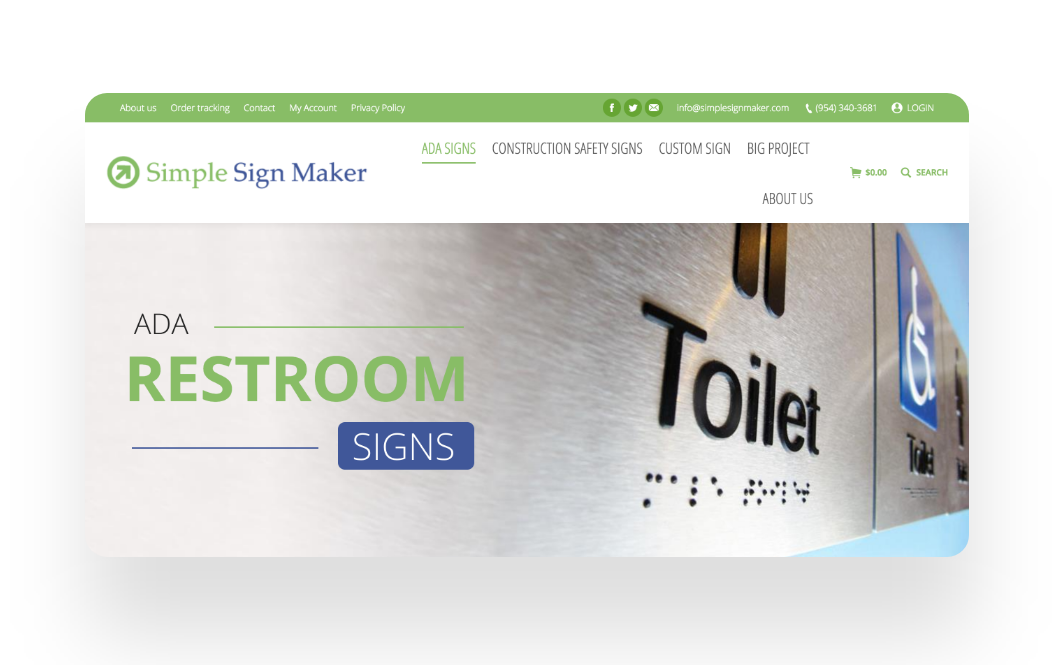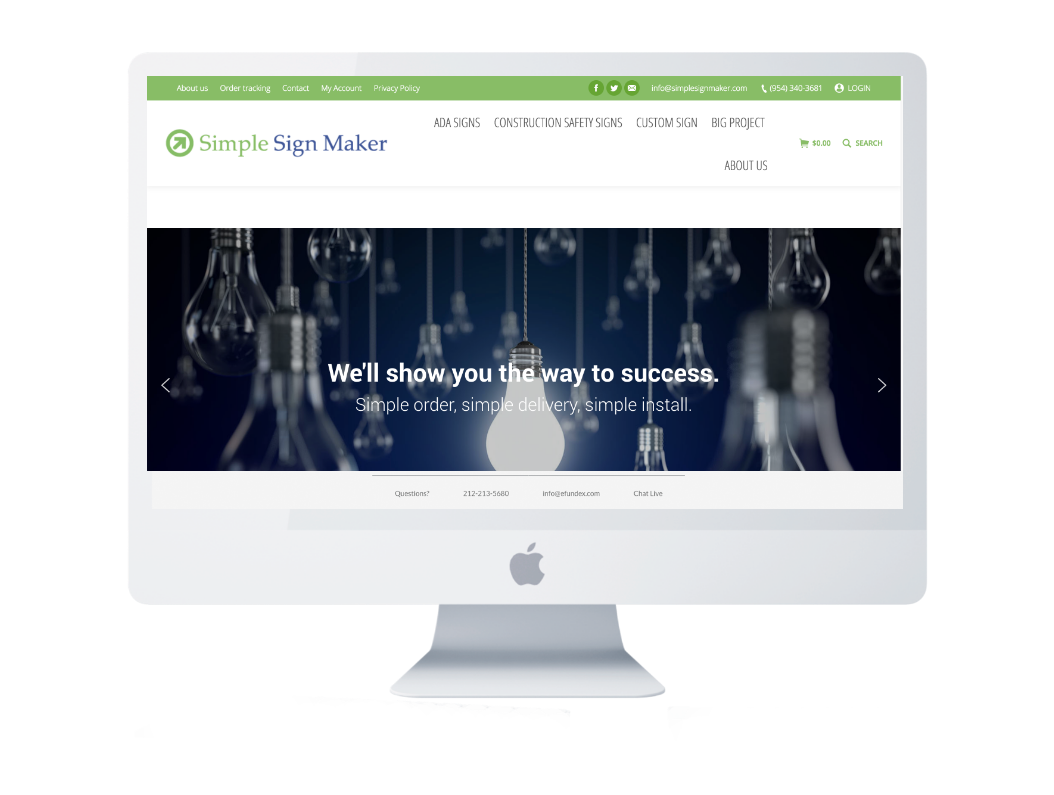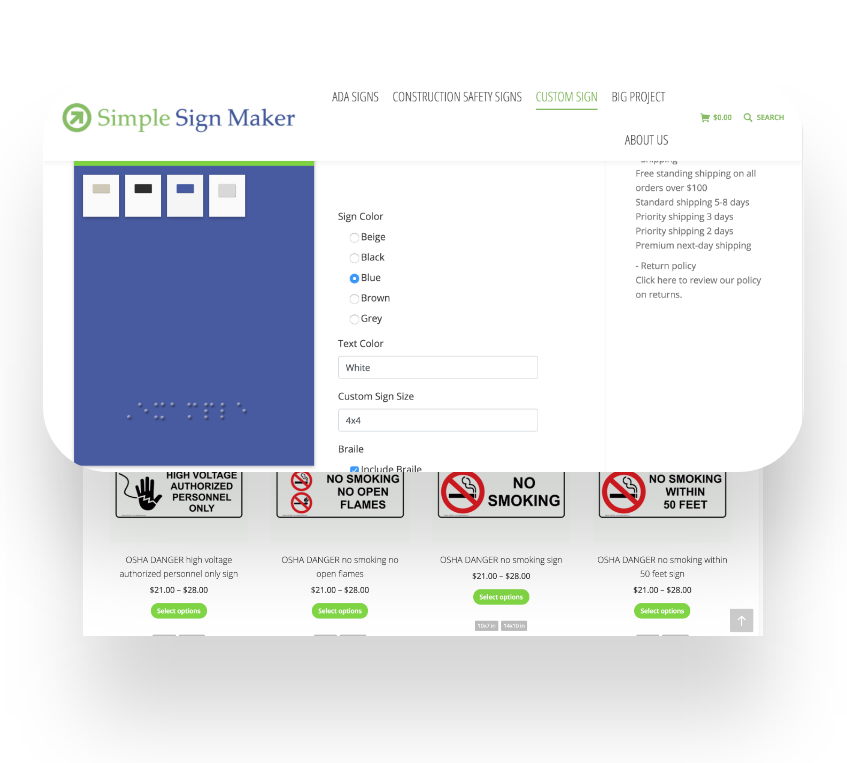 Ship station
Stripe payments
Google analytics
WordPress development
Zooping
Simple sign maker nowadays is complete functional e-commerce, the users are buying their products through the website and love to be able to customize them. We are pleased to know that we helped them to make more effective the buying process of their company.

SIMPLE SIGN MAKER
All signs for your buiding