The Ultimate Companion App for LoL Players.
Play Challenges, Compete with Friends, and Win Prizes on the Go
Enhance your League of Legends gameplay with Poky.gg – the ultimate companion app for LoL players. Developed using React.js and React Native, Poky.gg offers a range of challenges designed to help you improve your techniques and rank higher in the game. With direct integration to Riot's API, you'll have access to the latest stats and gameplay updates. Play against your friends, earn prizes, and take your LoL experience to the next level. Download Poky.gg today.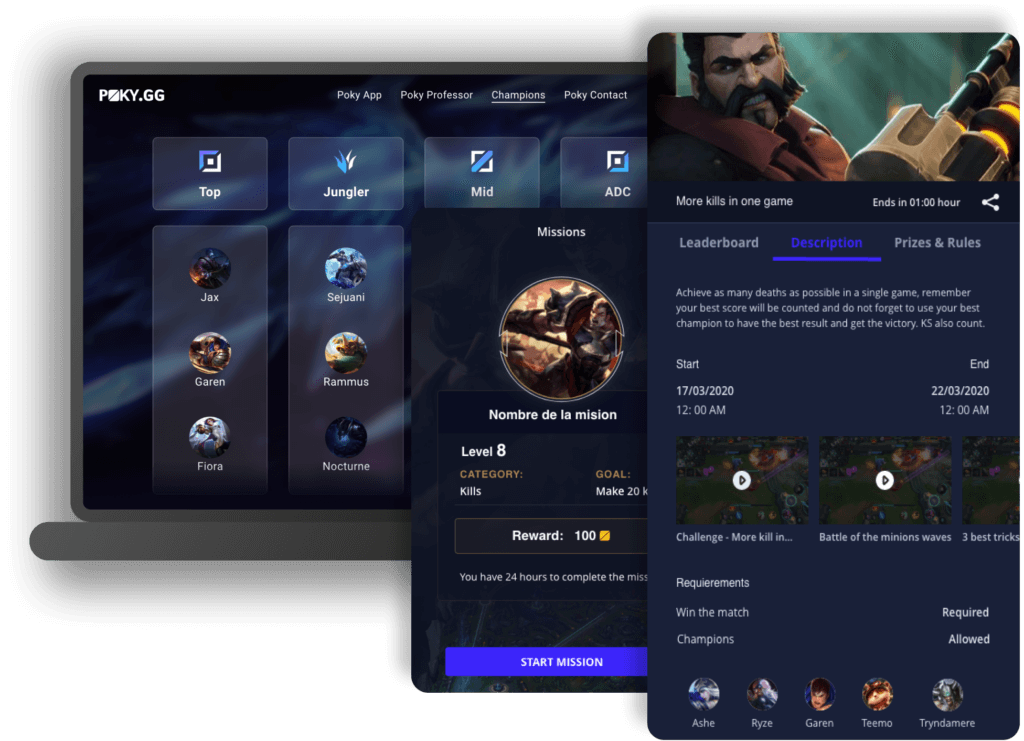 Thanks to this connection, we can provide you with real-time game data and the latest stats from your matches. Our app pulls your game stats to create a dynamic leaderboard that keeps you updated on your progress and helps you identify areas for improvement. Plus, with our constantly scanning and updating API, we're always developing new challenges based on the latest LOL game stats. Join the Poky.gg community today and take your gameplay to the next level!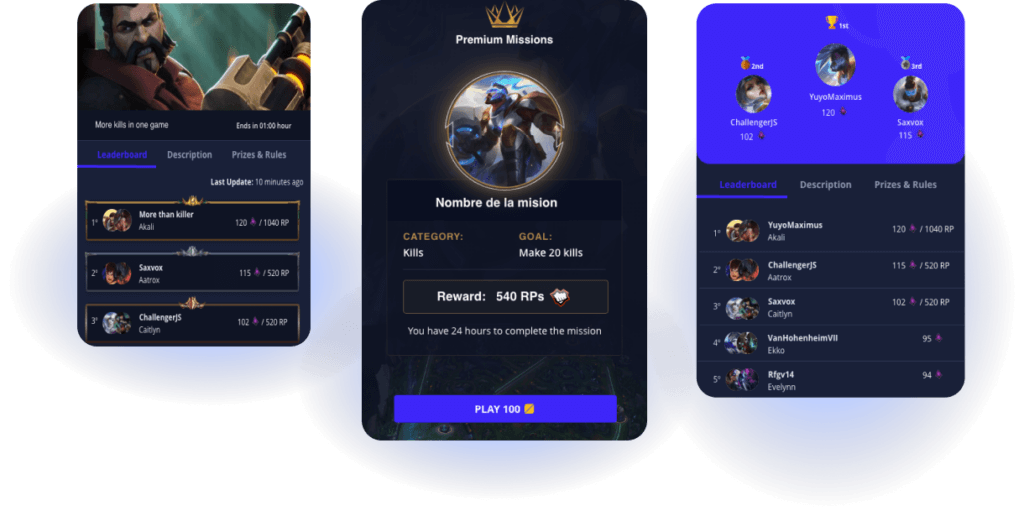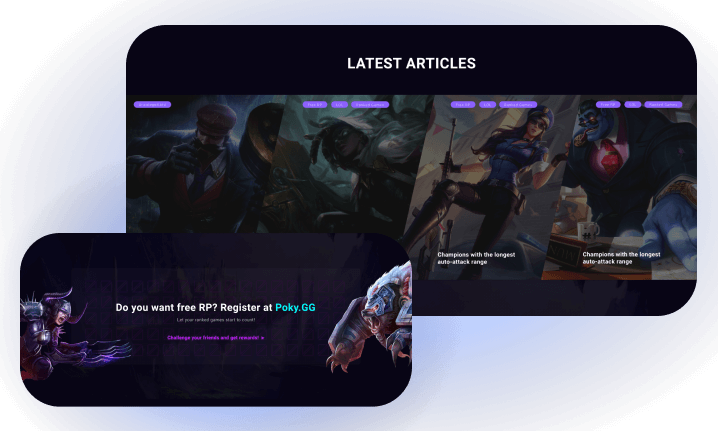 Poky's gamer community is designed to help LoL players have fun, win prizes, and improve their skills, all in one place. We provide a wealth of content to help players select the best champions for each challenge, as well as tips and tricks to help them get more kills and assists. Whether you're a seasoned veteran or a new player, Poky.gg is the perfect platform to connect with other gamers and take your skills to the next level.
With our easy-to-use dashboard, Poky admins can create and schedule a wide range of challenges to suit their players' unique needs. From changing time frames to setting minimum and maximum levels for players to enter, to selecting one or multiple stats to achieve, Poky.gg's customization options ensure that every challenge is tailored to perfection. Whether you're a seasoned pro or a newcomer to the game, Poky.gg's customizable challenges offer a personalized gaming experience like no other.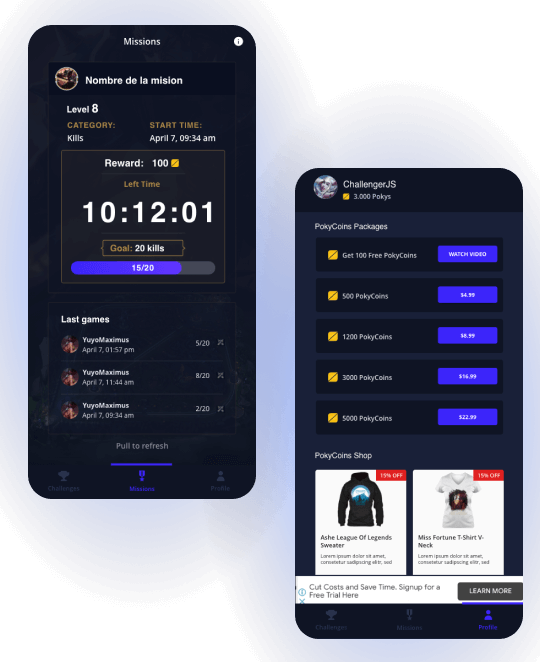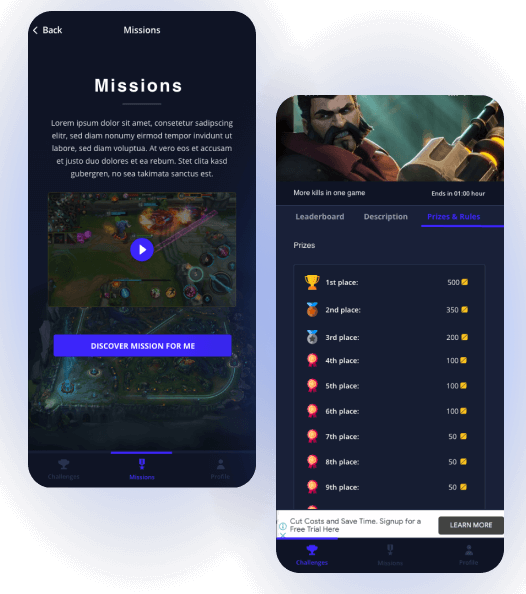 Players can compete with their friends to win rewards like in-game items, merchandise, or even real money. By encouraging friendly competition, Poky.gg motivates users to improve their gameplay and strive towards achieving their goals. Additionally, the platform regularly updates its prize offerings to keep the community engaged and excited about new challenges. With multiple rewards and opportunities to showcase their skills, Poky.gg creates an inclusive and dynamic community of passionate LoL players.